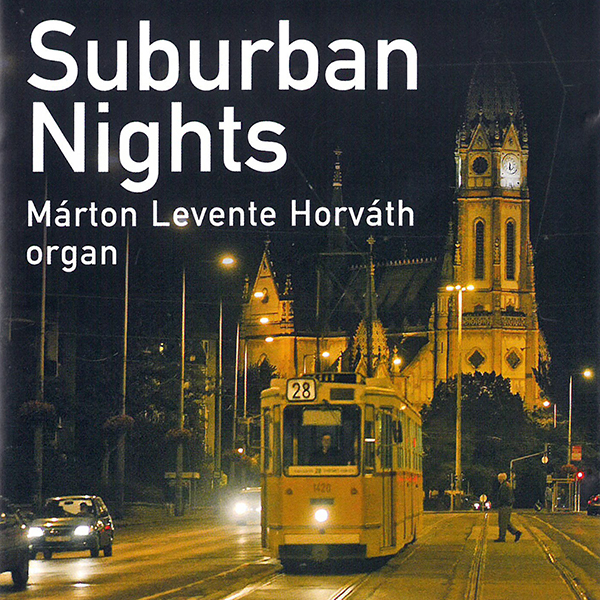 I released my solo organ album titled "Suburban Nights" in 2007. The recording was made on the Rieger-BKM organ in the Szent László Church in Kőbánya. The selection of pieces on the album was curated to best reflect the characteristics of the organ and my musical interests at the time.
Tracklist:
J. S. Bach: Fantasie und Fuge g-moll BMW542
F. Mendelssohn: Sonate d-moll
P. Hindemith: Sonate I.
M. L. Horváth: Sonatine
F. Liszt: Präludium und Fuge über BACH
If you would like to purchase the album, please contact the composer via email.
Composers:
Johann Sebastian Bach, Felix Mendelssohn, Paul Hindemith,  Márton Levente Horváth, Franz Liszt
Performer:
 Márton Levente Horváth